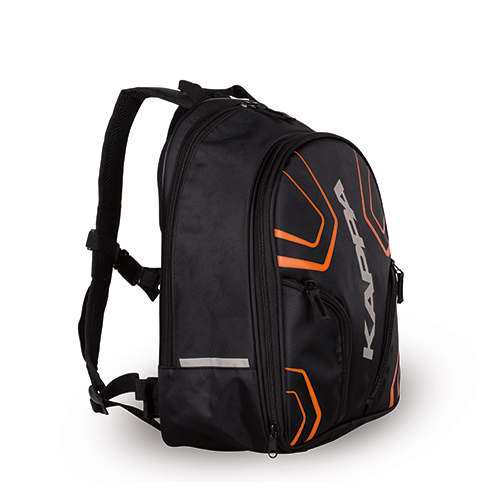 Backpack 16/20 lt. Black / orange color
Backpack.
amenities:
• Reflective logo
• Zipper expansion
• Equipped with extractable raincover
• Padded shoulder pads
• Front handle
• Reflective inserts on the sides and shoulder straps
• Upholstered back for added comfort
• Internal pockets
Color: black / orange
£49.99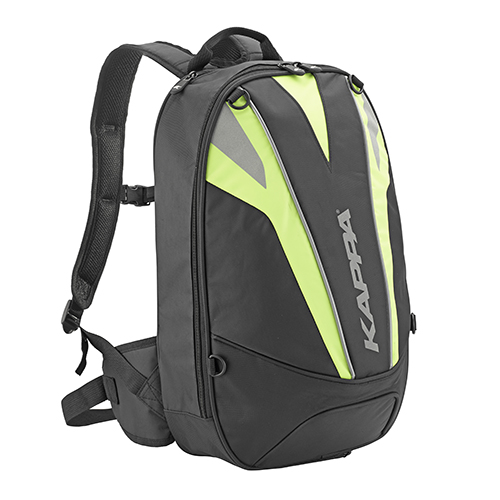 Backpack.
Rucksack with manual handle and padded shoulder straps with adjustable straps for both chest and waist. Equipped with inserts and reflective prints for better visibility, it has two side pockets, a top pocket for the cover of the rain cover (in yellow fluffy material) and a lower pocket for the helmet carrying case.
Material: polyester with reflective inserts
£56.99